23 Aug
by Lawrence Watkins on Aug 23 rd, 2018 |View Comments
There has been a lot of discussion around the release of the new LeBron X shoe which is set to hit stores later this Fall. The president of the Urban League, Marc Morial, recently made a statement saying "To release such an outrageously overpriced product while the nation is struggling to overcome an unemployment crisis is insensitive at best. It represents twisted priorities and confused values. Just don't do it."
I understand Mr. Morial's co ...
Read More
20 Jul
by Lawrence Watkins on Jul 20 th, 2018 |View Comments
Introduction
On June 18, 2012, Great Black Speakers launched version 4 of its service. Each version of the site has been a major improvement over the previous and version 4 is no different. The path that we have taken with GBS is modeled after one of my favorite internet companies, Mailchimp. In May 2008, they announced version 3 of their website & business model and have experienced massive growth si ...
Read More
26 May
by Lawrence Watkins on May 26 th, 2018 |View Comments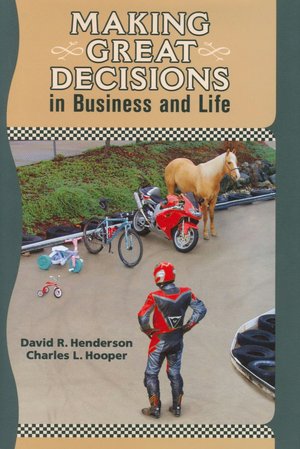 The ability to think on the margin is one of the fundamental principles that economics teaches us. Thinking on the margin is the technique of thinking about the next increment only. How should I spend my dollar number 1? How should I spend dollar number 2? So on and so forth.
Chapter 2 of Making Great Decisions in Business and in Life talks all about thinking on the margin and a couple of other topics as well. Let's dig in! ...
Read More
06 May
by Lawrence Watkins on May 06 th, 2018 |View Comments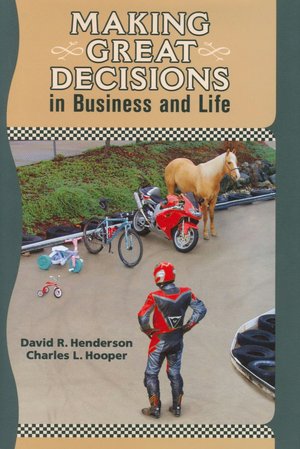 Making Great Decisions is one of my favorite books of all time and I am excited to do an in-depth review of it. The book was written by David Henderson and Charles Hooper, two economists who have made careers in academia simplifying difficult concepts for their students' understanding. It's great that the word "economic ...
Read More
05 May
by Lawrence Watkins on May 05 th, 2018 |View Comments
First-time entrepreneurs often have a hard time figuring out company financials—but you don't need to be an accountant to do the basic math.
The value of knowing your key financial numbers while starting and growing a new company is priceless. If you have an intimate understanding of your financial numbers, then you will feel more in control of your business and your life. Also, the numbers tell you how you can make the most money with the least amount of time and effort, which should be a goal of any entrepr ...
Read More
« Older